Boning a butt (OMG!! ROFL!)
I thought I would do a photo-montage of how to bone a pork butt: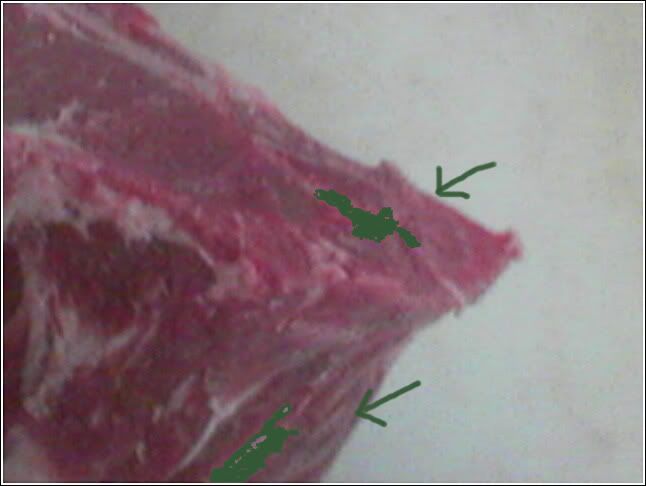 First, place the butt with the aitch bone facing away from you.
There should be a pin bone on the right side. Above: top
arrow shows the aitch bone, bottom arrows shows the pin bone.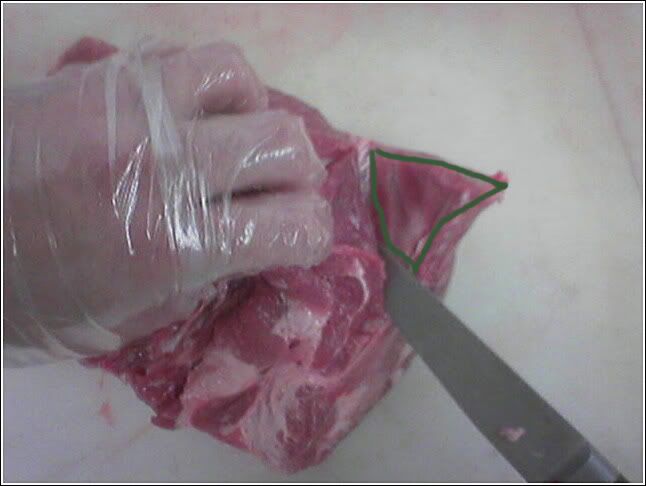 Next, cut a line from the top right of the aitch bone down to the pin bone, following the curve of the shoulder blade.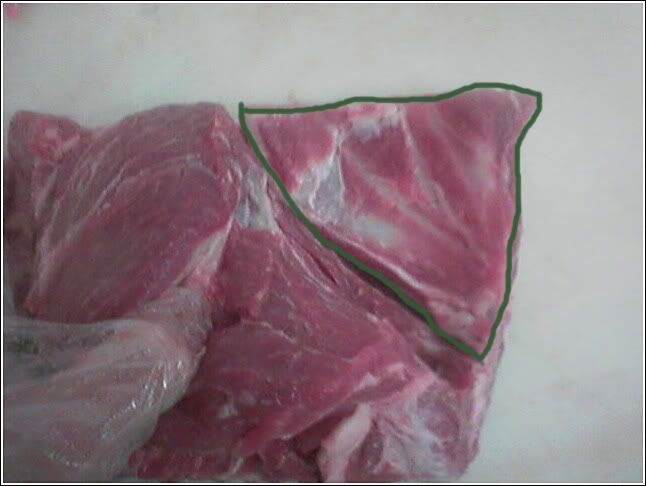 Here's the entire top of the bone exposed. Run the tip of your
knife down the bottom edge of this triangle, just enough to go under
the bone. Follow the bottom of this bone with the knife, until
you can flip the bone away from the butt.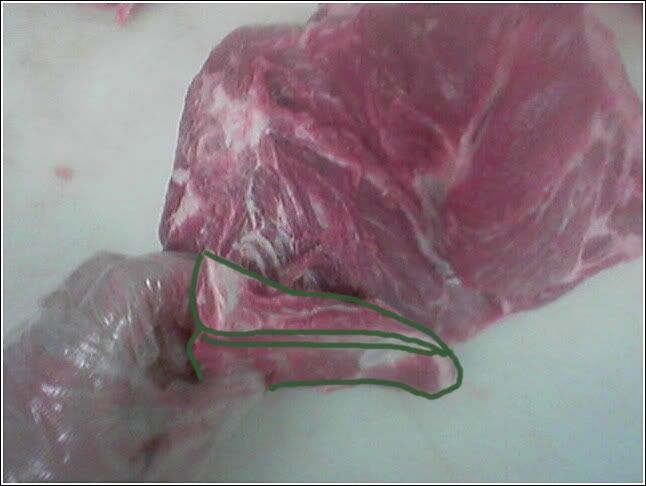 Here we've flipped the butt. We've pulled the bone away from the
butt. We need only to follow the aitch, and sever the connection
at the very top of the bone.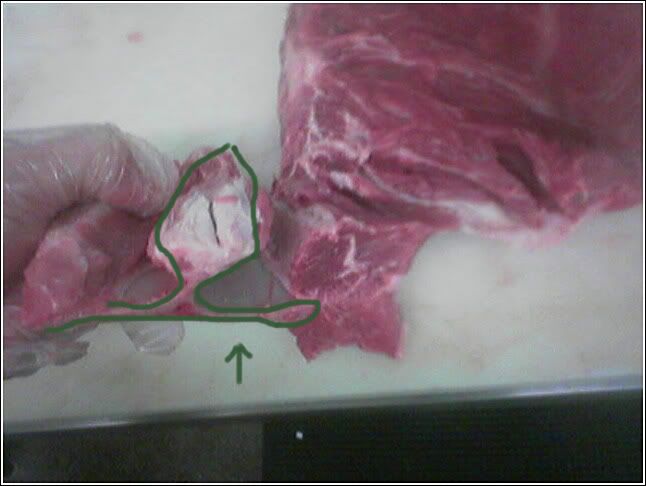 Here's the top of the bone, after running the knife around the inside of the aitch.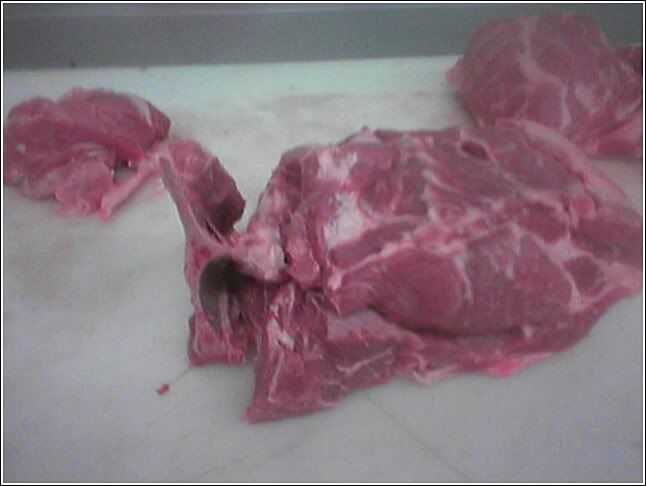 and we're done. fold back the shoulder muscle into the butt and
either net, tie with butcher's twine, or slice steaks off of it,
working from the opposite end.