Assam-smoked Duck Sausage...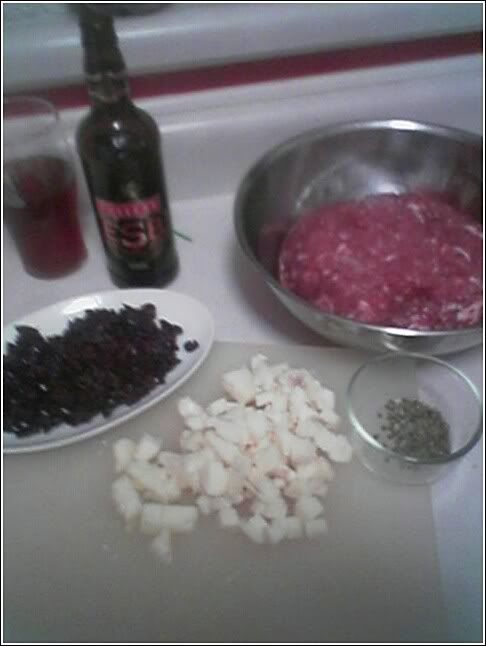 ...with dried cherries and green peppercorns.
This was one of two items I did for a wedding this past weekend. The other being the bresaola that I posted about previously, and which I neglected to take photos of due to the mad rush this weekend trying to get everything done.
First, I deboned 4 whole ducks. Each was around 7 pounds. I removed any tendons as well as the skin and any fat. The skin and fat was set aside for rendering later. I then ran the meat through the grinder with a medium-coarse plate. I also save the wings, carcass and the tendons to make duck stock at a later date. I ended up with about 5 or 6 pounds of boneless duck meat.
To make the sausage:
6 pounds of duck meat
4 tbsp green peppercorns, crushed
2 tbsp. kosher salt
1.25 C. dried cherries, roughly chopped
1 C. rendered, chilled duck fat, cubed
Mix the meat and cherries by hand until evenly distributed, then do the same with the fat. Be sure to keep the fat cold until the moment you use it.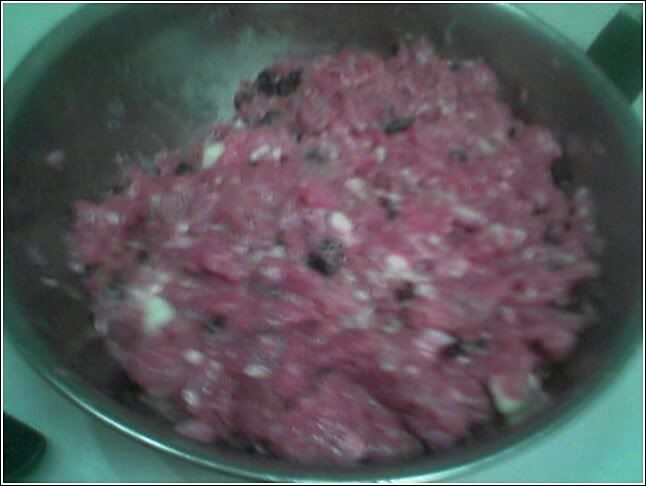 Then sprinkle the mixture with the pepper and salt and mix once more. The mixture should be plenty moist, with no need for additional liquid. If not, add duck stock as needed.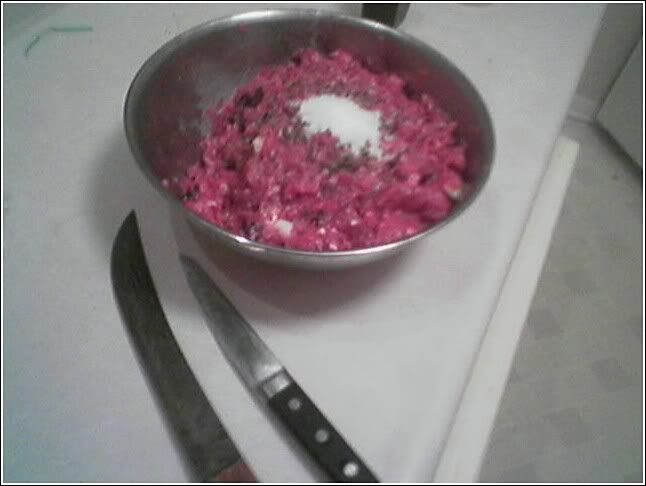 Stuff into medium hog casing. Chill and dry in the refrigerator for 24 hours. To smoke, either start your charcoal or plug in your electric smoker, and place in the chip tray or on foil 1/4 pound of soaked black tea leaved. I used Assam since it was the plainest black tea I could find in bulk, in my budget. I suggest smoking only until the sausages are rare, since this is duck, after all. The texture may be objectionable to some, so it by no means is required. It took me about 2 hours to achieve rare, so figure 4 hours if you want a sausage that is completely done. This is a very rich, sweet sausage with very good mouth feel. I recommend peeling the casing off the sausage before serving. It's excellent with dry red wine, crusty bread and a bold cheese, such as Fourme d'Ambert, Morbier, or Mont D'or.