Some fun things
Just can't keep myself from ignoring the blog no matter how hard I try. Columbus was a ton of fun, I just wish I was going to Germany along with the team. Alas...
Anyway, I've secured my first true gig as an independent Charcuterie. I'm producing a couple of items for a friends wedding. First is a small Bresaola.
Normally these are done with a Top Round, but the wedding is only about 100 people, so I figured 1/2 that would work. I took a Knuckle and removed the bottom muscle, and left the side and center muscles connected. Then I brined for 5 days, and we're currently 1/2 through the drying process. I wish I had thought to take pictures before I hung it, but I'll be sure to update as it ages.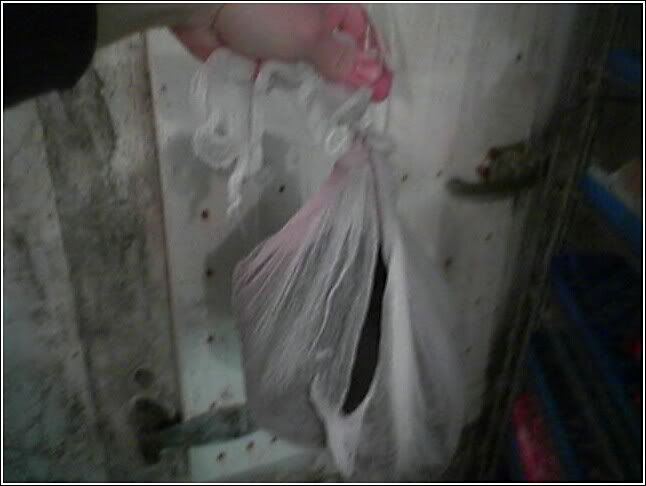 Next is a fresh duck sausage that I haven't started yet (and probably won't until a day or two before the dinner) I plan on doing whole duck meat, dried cherries, black and green pepper and then smoking with black tea. Doesn't really fit with the rest of the menu, but it was the Bride's prerogative.
I'm still trying my best at selling dry-aged beef. I've successfully dryaged whole striploins and whole ribs with great results but they don't sell as well as they should. I certainly blame the market. I took three beautiful dry-aged KC Strips over to my parents house the other week and we chowed down on them. My mother hadn't tasted dry-aged before, and was amazed at the beefiness and the complexity of the flavor. Once I get my logo finished up (soon I hope) I will be sure to leave her a stack of business cards to hand out to her co-workers.
Anyway, here was the fun for today:
It was cold for the first time this morning, and I had thoughtfully ordered some ribs so that I could put togeather some Short Ribs for braising. I (of course) brought some home and have them in the oven as I type. I'm braising them in some Dunkel, going to serve with some roasted cabbage and a potato and carmalized onion terine.